Buying study hours at DNT Academy is very easy. You choose the package that suits your needs, pay and we discuss your schedule at your convenience. Every time you study with us your hours are deducted until you the package of hours you bought is used up. Then you have the option of stopping or getting another package depending on your progress and whether you have reached your study goals.
Note: If you are not sure about the courses or you just want to test the system to see whether or not it works for you, we recommend that you buy a small package of 10 hours first. By the time your 10hours are used up you would have made up your mind on whether to continue studying with us or not. When that is done you can then buy a full package which usually contains at least 100 study hours. Some courses may take up to 300 hours to complete. This all depends on a number of factors like, your level before you start the course, your learning pace and your ability to understand.
Payment can be done through Alipay and WeChat Pay, especially for learners based in China. Scan the code below.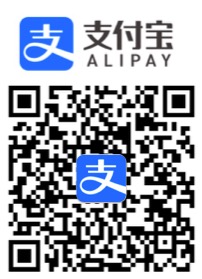 For learners based in other countries you can pay by PayPal or you can email us to discuss a payment method that is more convenient for you.
Once your payment is received we are ready to discuss your study schedule with you and begin as soon as you are ready.